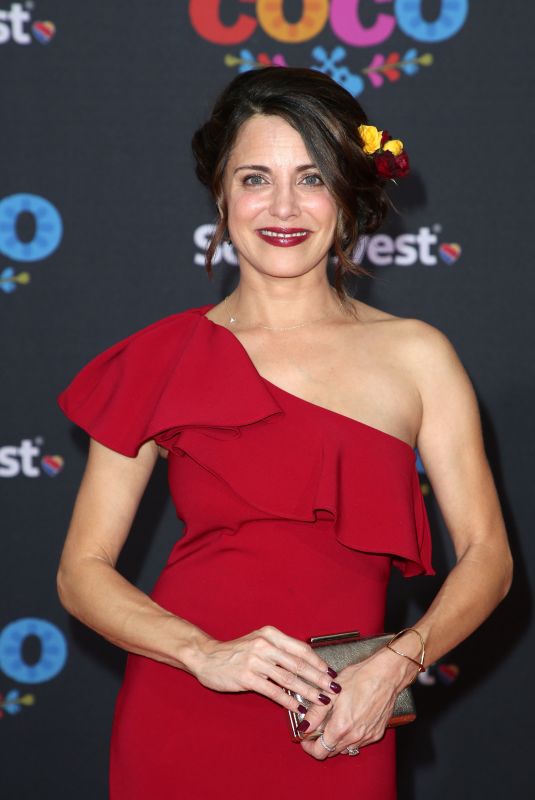 Alanna Noel Ubach (born October 3, 1975) is an American actress and voice actress. She is known for her roles in Legally Blonde as Serena and Meet the Fockers as Isabel Villalobos, and has provided voices for several characters in a number of animated shows, such as Liz Allan in The Spectacular Spider-Man, the title character in El Tigre: The Adventures of Manny Rivera and Lola Boa in Brandy & Mr. Whiskers. She has also written and performed a one-woman show. She played the first female assistant, Josie, in Beakman's World.
Ubach was born in Downey, California, the daughter of Sidna and Rodolfo Ubach. Her sister Athena Ubach[1] is a therapist. Her father is of Puerto Rican descent and her mother was born in Mexico.[2]
Filmography
Awards and nominations
References
External links

fr:Alanna Ubach pt:Alanna Ubach fi:Alanna Ubach
Cite error: <ref> tags exist, but no <references/> tag was found
Ad blocker interference detected!
Wikia is a free-to-use site that makes money from advertising. We have a modified experience for viewers using ad blockers

Wikia is not accessible if you've made further modifications. Remove the custom ad blocker rule(s) and the page will load as expected.